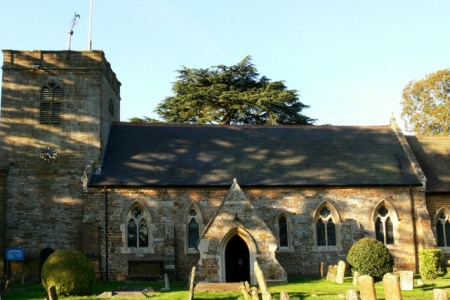 Priors Marston is a growing village of around 600 people.  Its present growth is partly due to its successful school, which also serves Priors Hardwick.  It is one of the first Free Schools in the country, set up by the villages when the previous one had been closed by the local authority.  
Surrounded by its churchyard and high trees, the church is right in the centre of the village and its network of pathways, close to the school, pub and vicarage.  Dating from the 13th century, the church was substantially extended and re-ordered in the Victorian era.  From the high west tower window, the light now pours in through the glass-screened high arch, opened up as part of the interior re-ordering completed in 2012. 
The church has a monthly Common Worship service of Holy Communion and other less formal lay-led services.  
Car-parking is available on the village roads.  Though a historical building, the building now contains modern facilities such as kitchen, accessible toilet with baby-changing facilities, and a meeting area which is very practical for a variety of purposes, including work with children, craft mornings and hosting meals.